About Transfer Solutions
Since 1995, Transfer Solutions offers independent and customized services in the field of Oracle solutions. Through the years, the company has grown into the largest independent Oracle and OutSystems expert in the Netherlands. Our team of over 200 employees are clear-headed and have a passion for Oracle and OutSystems technology. They are eager to share this passion with others: our customers obviously, but also our training participants. Through Transfer Solutions Education, many of our consultants, developers and DBAs offer trainings in OutSystems, Oracle, Java and related topics.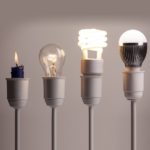 Sharing knowledge
Transfer Solutions is not your average training partner. Sharing knowledge is in our DNA. We believe learning should be practical and take place in an informal and personal atmosphere. Our customers recognize this. Many join us again or recommend our trainings to their colleagues.
Practice oriented
Everything the participants of our Oracle, OutSystems and Java trainings learn at Transfer Solutions Education, can be applied in their company the next day. Whenever a detailed question comes up that the trainer cannot answer immediately, a colleague with the specific expertise will be asked to join in and answer the question. Our trainers are not just passers-by, as with many other training institutes, that leave after a training and are no longer available for additional questions. Our trainers work daily as consultants, developers or DBAs for customers, and know what is going on in the day-to-day business. Participants can also ask questions after a course is finished. We will reply. Always.
Flexible
Instead of rigid annual training calendars with fixed dates that cannot be altered, Transfer Solutions Education offers a flexible approach. It is our purpose to serve customers in the best possible way. If needed, we can arrange a group training within a week and an individual training within a day. We can also advise customers on their need for certain trainings in the short and long term. This way, we prevent customers from lacking a certain expertise. That's important in an era in which technology has become complex.
Do you want to know more about what Transfer Solutions Education can do for you? Contact us.