Trainers
Transfer Solutions employs around 200 consultants, project leaders, testers, developers and DBAs. They live and breathe Oracle and OutSystems technology, and they are very happy to share their extensive knowledge and experience with others. They know that sharing knowledge works best in an informal and personal atmosphere, as they explain below. Please note: these are just a few of the trainers that can work with your group.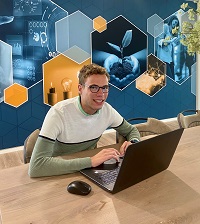 Ruben de Gelder
Besides working as a BI consultant, I enjoy connecting people and technology. My work is varied, every customer or student has their own questions. I would like to transfer my enthusiasm to my students by introducing them to a new tooling (KNIME) and helping them to solve their own questions.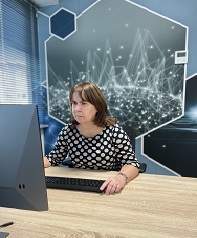 Marlies Quaadgras
Working as a Techlead in OutSystems for several years now, i came accross different situations, in several projects. It is alway necessary to keep the Architecture solid and straight, certainly in the bigger projects. As trainer of the Base Architecture Boot Camp, i want to transfer my knowledge to the students, where i combine the theory with real life practice examples.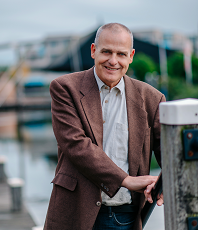 Wim Grommen
"When your work is your hobby, you'll never work a day in your life. I've been practicing my hobby – educating people – since 1983. I worked for some years in regular education, teaching math and physics to young people. Since 1991, I've been leading training courses in Oracle related software, including SQL, PL/SQL, Oracle Developer, Oracle Designer, data modeling with ERM, database management, JAVA and APEX. Sinds 2015 I added OutSystems Boot Camps to this list"